---
Principal Investigator
Adrian Aguilera, Ph.D. | aguila@berkeley.edu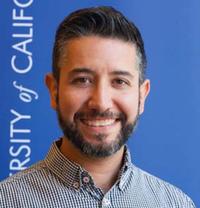 Associate Professor 
University of California, Berkeley
University of California San Francisco, Psychiatry
Director, Latino Mental Health Research Program 
Adrian Aguilera, Ph.D., is an Associate Professor in the School of Social Welfare at UC Berkeley and the Department of Psychiatry at UC San Francisco. He received his B.A, from Stanford University and his master's and doctoral degrees in Clinical Psychology from UCLA. Dr. Aguilera's research has focused on studying the influence of culture, community and socioeconomic status on mental health along with developing interventions to address health disparities in low-income and minority populations. Dr. Aguilera's current work has focused on utilizing mobile phone technology to improve mental health interventions in primary care settings with vulnerable populations. He has conducted research using text messaging as a companion to cognitive behavioral treatment (CBT) for depression to increase engagement and improve outcomes. He is currently developing a personalized, machine learning based texting intervention to improve physical activity among people with comorbid diabetes and depression. He is committed to utilizing innovative technologies to reduce health disparities.
---
Research Coordinator
Karina Rosales, B.A. | k.rosales@berkeley.edu
Karina Rosales is the Research Coordinator for the Digital Health Equity and Access Lab (dHEAL). Karina received her B.A. in Psychology and Social Welfare from UC Berkeley in Summer 2020. During her time as an undergrad, Karina volunteered as a Health Advocate for Alameda Health System at Highland Hospital where she supported patients by connecting them to community resources with the goal of minimizing health disparities. Within the Digital Health and Equity Lab she organizes, manages, and implements a variety of different digital health interventions. Karina is passionate about reducing mental health disparities in underserved communities of color by bridging behavioral health care and primary care.
---
Post-Doctoral Candidate
Marvyn Arévalo Avalos, Ph.D | marevalo@berkeley.edu
Marvyn Arévalo Avalos, Ph.D., is a Postdoctoral Scholar in the Latinx Center of Excellence in Behavioral Health (LCOEBH) and the UC Berkeley School of Social Welfare. Dr. Arévalo Avalos earned his Ph.D. in Counseling Psychology at Arizona State University where his research focused on prevention of mental and behavioral health concerns among Latinx adolescents. Dr. Arévalo Avalos' current research interest focuses on developing and testing culturally grounded digital health interventions with underserved populations, particularly Latinx. Prior to joining UC Berkeley, Dr. Arévalo Avalos completed his predoctoral internship in psychology at the University of Maryland Counseling Center, his Bachelor of Science in Human Development at UC Davis, and has experience working in a behavioral health nonprofit organization. On a personal note, Marvyn enjoys spending time outdoors, playing board games, cooking, and spending time with his partner, family, and friends. 
---
Graduate Students
Tiffany Luo, MSW | tiffany.luo@berkeley.edu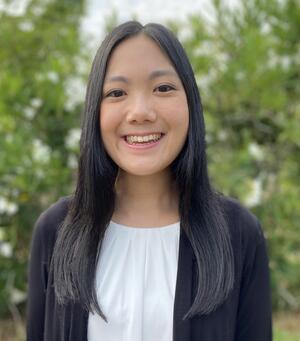 Tiffany Luo is a PhD Student in the School of Social Welfare at UC Berkeley. She earned her BA in Psychology and her MSW from UC Berkeley. Tiffany has experience working in healthcare settings, community-based mental health organizations, school settings, and digital health startups. Broadly, her research. focuses on digital health interventions, health equity and access, implementation science, and integrated behavioral health care. She has designed mobile apps, conversational agents, and text message-based interventions for physical and mental health promotion. Through her work and research, Tiffany seeks to develop and expand access to digital health solutions for medically underserved populations.
---
Valentín Quiroz Sierra, MSW| vqsierra@berkeley.edu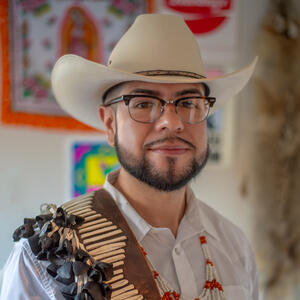 Val is a doctoral candidate at the UC Berkeley School of Social Welfare. Val's clinical and research agendas focus on eliminating mental health disparities, particularly suicide and depression, for urban Native American young people through culturally grounded practices and interventions. Val holds a M.S.W. from Berkeley Social Welfare and a B.A. in Native American Studies, with highest honors, from UC Davis. Val is an Associate Clinical Social Worker and an active member of the California Yoeme (Yaqui) Indian community.
---
Volunteer Research Assistants
Jiayin Lin | sktt1cutie@berkeley.edu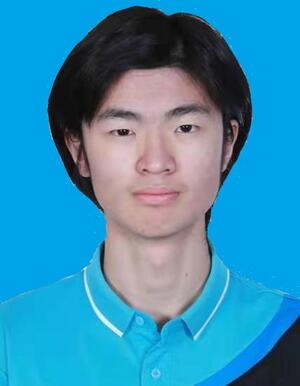 My name is Jiayin Lin, and I am a junior undergraduate student at the University of California, Berkeley. My major is Mathematics & Computer Science, but I am really interested in using my technical skills to help out people in need. I am currently working on building an AI model to monitor and respond to mental health patients in dHEAL Lab.
---
Bianca Poblanom | bpoblano@berkeley.edu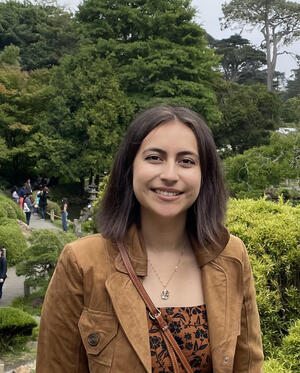 Bianca Poblano is a fourth year student at UC Berkeley, double majoring in Data Science and Public Health. Currently, she is a project manager for an on-campus data science organization helping a non-profit dedicated to introducing young girls to STEM. Although she seeks to help contribute to equity in all aspects, she is extremely interested in using data science techniques and skills to work towards health equity. She is extremely excited to work as a volunteer research assistant for dHEAL.