Scholar Alumni
Post-Doctoral Candidates
Caroline Figueroa, MD, Ph.D. (2019-2021)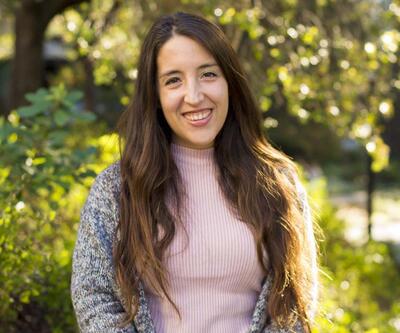 Caroline Figueroa, MD, Ph.D. was a Postdoctoral Scholar at the UC Berkeley School of Social Welfare from 2019-2021. She obtained her MD degree and Ph.D. degree at the University of Amsterdam in the Netherlands. During her PhD, she spent 1,5 years at the University of Oxford for a research traineeship. Her research has focused on cognitive and neurobiological vulnerability factors for recurrence of depression in patients recovered from Major Depressive Disorder. Dr. Figueroa's current research interest is on digital interventions for depression, with an emphasis on developing cutting-edge innovations that tailor to the needs of underserved populations. As a post-doc she was involved in the analysis, testing, and implementation of digital applications for depression and diabetes in ethnic minority patients with a focus on Latinx patients. 
---
Research Staff Alumni
Research Coordinators
Rosa Hernandez-Ramos, B.A.  (2018-2021)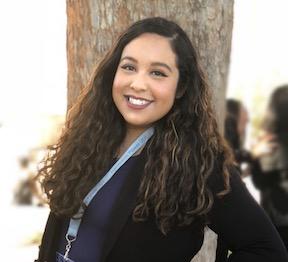 Rosa Hernandez-Ramos, B.A. was the Research Coordinator for the Digital Health Equity and Access Lab (dHEAL) from fall 2018 to spring 2021. Rosa received her B.A. in Psychology with a minor in Education Studies from UCLA in Spring 2018. During her time as an undergrad, Rosa worked as a Research Assistant for UCLA's Department of Psychology where she studied the needs of underserved groups including children with anxiety disorders, Latinos, and rural populations. Within dHEAL Rosa organized, managed, and implemented a variety of different digital health interventions for patients with depression and diabetes. Rosa is a currenly clinical psychology doctoral student at UC Irvine. Her primary research interests include increasing mental health literacy in racial/ethnic minorities, increasing mental health literacy and access to evidence-based treatment for Latinx youth through Youth-led Participatory Action Research, implementation science, and digital mental health interventions.
---
Volunteer Research Assistants
April Azusada, B.A. | aprilazusada@berkeley.edu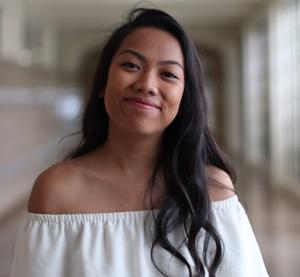 April Azusada​ was a post-bacc research assistant for the Digital Health Equity and Access Lab (dHEAL) from 2019 to 2020.  She received her B.A. in Social Welfare from UC Berkeley in Spring 2019. As an undergraduate at UC Berkeley obtained research experience abroad while working at Prague, Czech Republic for a clinical research project that focused on pharmaceuticals. Post-grad, April worked as a behavioral therapist and volunteered as a research assistant in our lab. Within dHEAL, she assisted in every day to day research activities such as administrative work, data management, and on-boarding participants. April is currently an MSW student at Columbia. 
---
Lizbeth Ortiz-Pivaral | l.ortizpivaral@berkeley.edu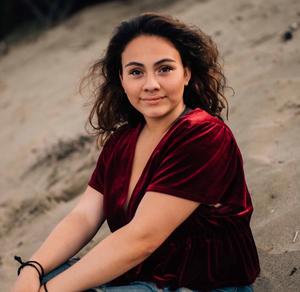 Lizbeth Ortiz-Pivaral was an undergraduate research assistant for the Digital Health Equity and Access Lab (dHEAL) 2018 to 2020. As a public health major, Lizbeth has a genuine interest in improving the health outcomes of Latino communities worldwide. Being the child of Central American immigrants from Guatemala and El Salvador, she wants to expand the mental-health resources available to low-income Latino communities, including individuals facing the additional challenges of having chronic illness (i.e. diabetes). As a research assistant, Lizbeth aided with data management and in patient recruitment. 
---
Alexander Chavarria, B. A.| achavarria@ccsf.edu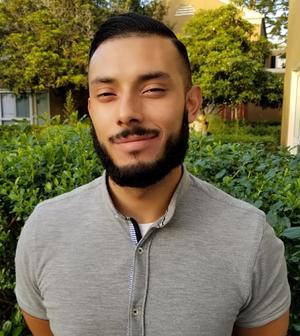 Alexander Chavarria was a post-bacc research assistant for the Digital Health Equity and Access Lab (dHEAL) from 2019 to 2020. Alexander received his B.A. in History with an emphasis in Latin American History and his Minor in Latino Studies from SFSU in Fall 2016. His interest in Psychology stemmed as a result of working with Latino migrants who suffered from migration-related health issues such as depression, post-traumatic stress disorder, and diabetes. Alexander's experience ultimately shaped his desire to one day become a Mental Health Counselor to work with Latino populations. As a Research Assistant at dHEAL, Alexander assisted with the logistics of the DIAMANTE Study in an effort to expose himself to current research that can benefit his future work as a Mental Health Counselor. Alexander is currently an MSW student at UC Berkeley's School of Social Welfare. 
---
Cindy Tenorio, B. A.  | tenoreos@berkeley.edu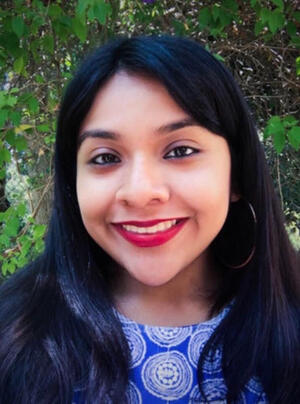 Cindy Tenorio was an undergraduate research assistant for the Digital Health Equity and Access Lab (dHEAL) during 2020. Cindyreceived her B. A. in Public Health in Fall 2020. As an undergrad, Cindy was previously involved in FETCH, a pilot program at UCSF Benioff Children's Hospital Oakland, where she coordinated transportation for underserved diabetic patients and families who lacked transportation to necessary appointments. She was also involved in the UCSF ECHO study looking at different environmental exposures that could potentially be detrimental to pregnant women. Growing up in a predominantly Latinx community, she witnessed a multitude of mental health issues and inequities.  As a research assistant, at dHEAL she was involved in data management, social media usage for recruitment and shadowing study visits. Cindy is currently a clinical research coordinator at UCSF. 
---